Used Fellowes PS70-2 Office Strip Cut Shredder - ITEM#: 530021
QTY: 1 - MANUFACTURER: Fellowes
---
This used Fellowes PS70-2 Office Strip Cut Shredder is in good condition. It's rated at 12 sheets per pass, and 50-100 shredding passes per day for about 1200 total sheets per day. Has 5/32" strip cut particles. Accepts stapes, credit cards, and small paper clips. It has a 7 gallon wastebasked that can be easily emptied.
Click photos to enlarge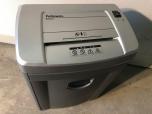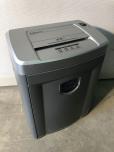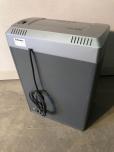 Click photo to close


PHONE:(303)530-7607
4903 Nome St
Denver, Colorado 80239
VIEW A GOOGLE MAP HERE
We are on the road a lot, so please call ahead before stopping by.
Please read our Terms of Service, Privacy Policy, Cookies Policy