Cleaning / Refurbishing of Cubicles and/or Chairs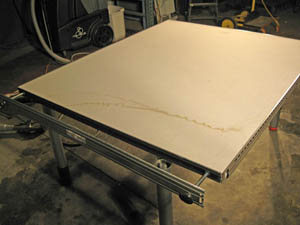 We provide professional cleaning and refurbishing of panel systems / cubicles, and other upholstered office products (most common, chairs). We use a variety of professional industrial grade equipment, and we have the knowledge and experience to do the job quickly.
WHY CLEAN CUBICLES AND/OR CHAIRS?:
First off, with a good cleaning, we can often take furniture that is "used", and make it look almost "new"! Cleaning can make a HUGE difference in overall appearance. Additionally, dust particles are constantly building up and settling on the furniture around us. At home, obviously we clean and dust to keep things under control. In typical office environments though, this cleaning often does not include the panel systems or the chairs - which are some of the fabrics people work around most! All of those dust particles, germs, and bacteria?? YUK!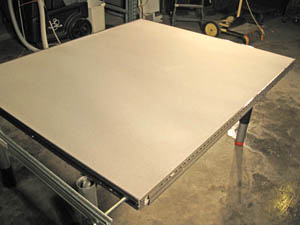 CHEMICALS USED:
We use safe products - people sit in the chairs we clean, so after cleaning, we rinse them thoroughly. We have the knowledge and training to properly balance the chemicals we use, and once cleaned/rinsed, the products are safe, fabric remains in good shape, and things look and smell CLEAN.
THE RESULT:
When we are finished, the result is a clean environment. Panels and chairs look MUCH BETTER! - Much closer to how they looked new. The scent in the air will be fresh - it will smell "clean" because it is! Employees will be happier, healthier, and more productive!
MORE PICS:
GROUP 1 BEFORE:
GROUP 1 AFTER:
GROUP 2 BEFORE:
GROUP 2 AFTER:
GROUP 3 BEFORE:
GROUP 3 AFTER: