Business Movers / Company Movers / Office Movers
We specialize specifically in doing business / company / office moves (we do not do home moves).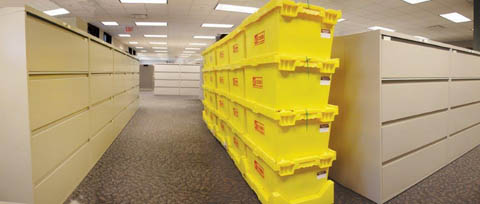 As office movers, we have many years of experience - and we have the expertise and tools to do it correctly. This includes extensive experience working with office furniture in general - cubicles (we also sell and install cubicles - see PRODUCTS above), large conference tables, various desks / desk sets, large numbers of files and/or file cabinets, computers, personal belongings, equipment, etc. We move marker / cork boards and reinstall if you like. We move artwork / pictures, etc.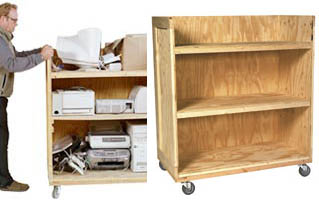 We use machine carts and e-crates for company moves - they make the whole move go SO much smoother. They are very easy to pack and unpack, easy to move, and they don't crush like boxes do when stacked. It makes packing the truck easier, so your entire move goes smoother and faster. The yellow "e-crates" can stack 4 high on a single cart. They can optionally be provided with file bars if you want to use them for file storage.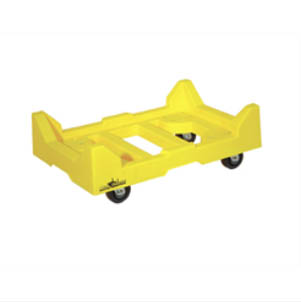 We have the vehicles and equipment to handle most small to medium business moves. Typical move sizes are companies as small as a single person, up to maybe a few hundred employees. Please call for more information! Many references available upon request.