Various Products (SEE PRODUCTS MENU ABOVE):
New Office Furniture
,
Used Office Furniture
,
Office Misc
,
Warehouse / Shelving
,
Used Lab Equipment
,
Cleanroom
,
Computers
,
Manufacturing
,
Machining
,
Safety
,
Test Equipment
,
Carts
, Etc. We are also an
A-WALL
dealer (prefab drywall systems).


Various Services (SEE SERVICES MENU ABOVE):
Business / company moves (office furniture, cubicles, employee belongings, files, etc)
,
deliveries and installations (A-WALL products, cubicles, furniture, workbenches, etc.)
,
liquidations / liquidator
,
appraisals
,
asset inventory
, etc.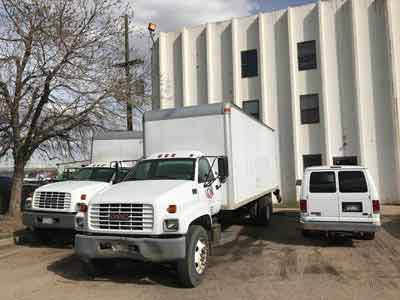 We have been servicing the Denver / Boulder / Front Range area (sometimes other areas as well) since 1985. We are very experienced in all aspects of sales, design, delivery, and installation, and we bring the same experience and professional approach to our complete business liquidator / liquidation sales / liquidation services. Our group provides knowledgeable, well-organized, experienced personnel to assist our customers at any level. We have a great selection of used office furniture, used lab equipment, and much more. See PRODUCTS tab at the top of the screen.

NATIONWIDE: (800) 677-6920
LOCAL: (303)530-7607
NRSmart, 345 W 62nd Ave Ste D
Denver, Colorado 80216
VIEW GOOGLE MAP HERE
We are on the road a lot, so please call ahead before stopping by.
View our website sitemap here
© 2019 NRSmart - All rights reserved. Please read our Terms of Service, Privacy Policy, Cookies Policy