ESD tech chairs with dark grey fabric and charcoal frame - ITEM#: 710011
QTY: 4 - MANUFACTURER: Cramer
---
We have 4 of these ESD tech chairs available - all in excellent condition. The fabric is actually a tiny bit darker in reality than it is in the photos. The seat heights are adjustable from 19" up to 26".
Click photos to enlarge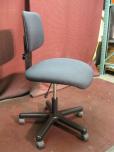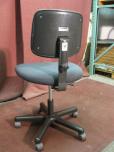 Click photo to close


PHONE:(303)530-7607
NRSmart, 345 W 62nd Ave Ste D
Denver, Colorado 80216
VIEW A GOOGLE MAP HERE
We are on the road a lot, so please call ahead before stopping by.
Please read our Terms of Service, Privacy Policy, Cookies Policy