driSteem Vapormist humidifier - ITEM#: 620104
QTY: 4 - MANUFACTURER: driSteem
---
We have 4 of these driSteem Vapormist humidifiers available. The Vapormist humidifiers are compact, cabinet-style units perfect for finished spaces and compatible with all water types and numerous dispersion options. Installation is a snap, just attach the frame to a supporting structure and connect electrical and water services. Runs on 208V, 1PH, 50/60Hz.
Click photos to enlarge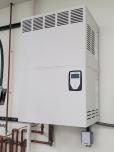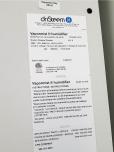 Click photo to close


PHONE: (303)530-7607
NRSmart, 345 W 62nd Ave Ste D
Denver, Colorado 80216
VIEW GOOGLE MAP HERE
We are on the road a lot, so please call ahead before stopping by.
Please read our Terms of Service, Privacy Policy, Cookies Policy