Various wastebaskets - ITEM#: 485000
QTY: 4 - MANUFACTURER: not determined
---
We have a large selection of used wastebaskets / trash cans available. Most are in excellent condition. We have many different sizes and types. Contact us to make an appointment to stop by and stock up on trash cans for your office!
Click photos to enlarge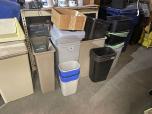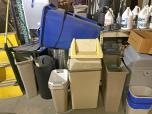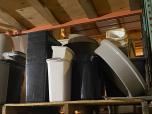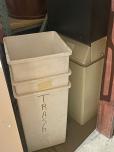 Click photo to close


PHONE:(303)530-7607
4903 Nome St
Denver, Colorado 80239
VIEW A GOOGLE MAP HERE
We are on the road a lot, so please call ahead before stopping by.
Please read our Terms of Service, Privacy Policy, Cookies Policy