Tall break table with matching chair set - purple fabric - ITEM#: 445020
QTY: 1 - MANUFACTURER: not determined
---
This table / chair set is in good condition. The chairs are very comfortable, and the footrests make for comfortable sitting - even for a long period of time.
Click photos to enlarge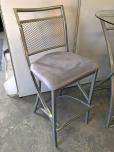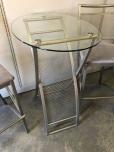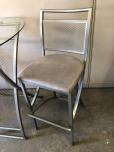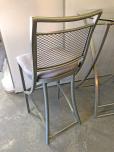 Click photo to close


PHONE:(303)530-7607
4903 Nome St
Denver, Colorado 80239
VIEW A GOOGLE MAP HERE
We are on the road a lot, so please call ahead before stopping by.
Please read our Terms of Service, Privacy Policy, Cookies Policy