Used Sentry Safe F3300 Waterproof Fire File - ITEM#: 875001
QTY: 1 - MANUFACTURER: Sentry
---
This Sentry Safe is used, but in good condition. It's fire resistant (rated for 1 hour at 1700F) and waterproof as well. Exterior Dimensions: 14.1"H x 17.5"W x 20.3"D. Interior Dimensions: 11.5"H x 13.9"W x 14"D. Capacity: 1.3 cu. ft. 0 cu. in.
Click photos to enlarge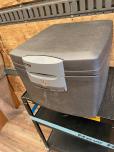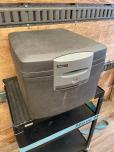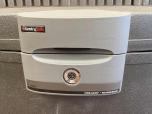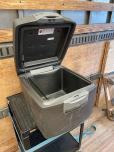 Click photo to close


PHONE:(303)530-7607
4903 Nome St
Denver, Colorado 80239
VIEW A GOOGLE MAP HERE
We are on the road a lot, so please call ahead before stopping by.
Please read our Terms of Service, Privacy Policy, Cookies Policy