New Brunswick Glass Reactor Vessel for fermenting system - ITEM#: 620101
QTY: 1 - MANUFACTURER: New Brunswick Scientific Company, Inc
---
This New Brunswick Glass Reactor Vessel fits New Brunswick fermenting systems. It's in fair/good condition. The glass has some small chips in it as shown in the photos, but not too bad. It's missing one of the screws (shown in photos also). This vessel is Direct Drive. The vessel has welded port fitments and water hook ups and thru glass ports and wacked tall/narrow aspect ratio, that's an early 3000 or well could be later III fermentation vessel.
Click photos to enlarge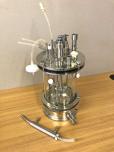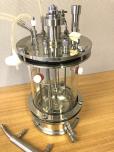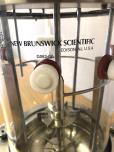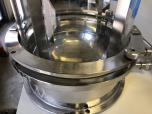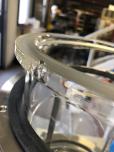 Click photo to close


PHONE:(303)530-7607
4903 Nome St
Denver, Colorado 80239
VIEW A GOOGLE MAP HERE
We are on the road a lot, so please call ahead before stopping by.
Please read our Terms of Service, Privacy Policy, Cookies Policy