Celligan Plus batch continuous cell culture - fermenter - ITEM#: 620100
QTY: 1 - MANUFACTURER: New Brunswick Scientific Company, Inc
---
This Bioflo 3000 fermenting system came along with some other equipment from a working lab. They were not using this unit, so they're not positive it works or not. Most likely it does - HOWEVER... there is no motor for it, so you would need to get one. We do have a motor, but the extra motor we have does not fit, and this motor is missing the drive gear. The glass reactor vessel is included.
Click photos to enlarge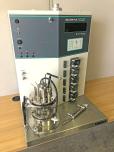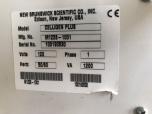 Click photo to close


PHONE:(303)530-7607
4903 Nome St
Denver, Colorado 80239
VIEW A GOOGLE MAP HERE
We are on the road a lot, so please call ahead before stopping by.
Please read our Terms of Service, Privacy Policy, Cookies Policy