Brand new - Chrysallis II Zero Air Generator - 6LPM - ITEM#: 620096
QTY: 2 - MANUFACTURER: Chrysallis
---
We have two of these used Chrysallis II Zero Air Generators - 6LPM. Both were purchased some time back, but were never used.
The Ultra Zero Air Generator series, from LNI Schmidlin, utilizes existing in-house compressed air to produce continuous, high-quality purified air for even the most demanding applications. The small footprint saves valuable laboratory floor-space and bench-space.
Purity:
Hydrocarbons: < 0.1 ppm
Carbon Monoxide: < 0.1 ppm
Particulates (> 0.5 microns): < 0.01 %
Zero Air Generator Features:
5 Models available: 1.5, 3, 6, 15, and 30 L/min
Requires external oil-free compressed air (or Air Compressor Station)
Delivery pressure: up to 95 psig (depending on inlet air pressure)
Wall mounting conserves lab bench space
Weight: 29 - 49 lbs
Click photos to enlarge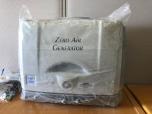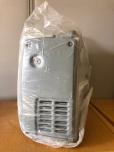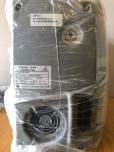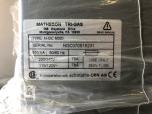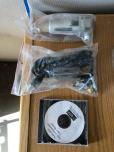 Click photo to close


PHONE:(303)530-7607
4903 Nome St
Denver, Colorado 80239
VIEW A GOOGLE MAP HERE
We are on the road a lot, so please call ahead before stopping by.
Please read our Terms of Service, Privacy Policy, Cookies Policy