Cannon conference chairs with grey fabric and black frame - ITEM#: 150104
QTY: 4 - MANUFACTURER: Cannon
---
We have 4 of these available - all in good condition. They have a grey fabric and black frame. They're adjustable up/down, and they are tiltable. There is a tilt tension control. We may have 6 more of these coming in soon.
Click photos to enlarge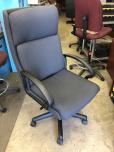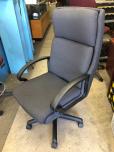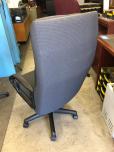 Click photo to close


PHONE:(303)530-7607
4903 Nome St
Denver, Colorado 80239
VIEW A GOOGLE MAP HERE
We are on the road a lot, so please call ahead before stopping by.
Please read our Terms of Service, Privacy Policy, Cookies Policy