Used Sit Stand Desks With Grey Wood Laminate And Silver Base - ITEM#: 120302
QTY: 12 - MANUFACTURER: not determined
---
We have 12 of these used sit stand desks available - all in excellent condition. They have a very nice looking grey-tint wood laminate finish, and classy silver base - very nice! They're adjustable in height from 24 1/2"H all the way up to 50"H. If you're looking for great sit-stands, these should work perfect for you. Dimensions: 52"W x 32"D x 24 1/2"H up to 50"H.
Click photos to enlarge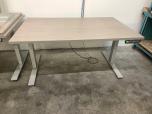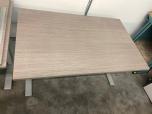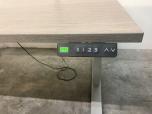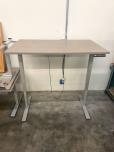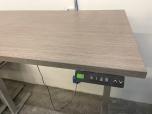 Click photo to close


PHONE:(303)530-7607
4903 Nome St
Denver, Colorado 80239
VIEW A GOOGLE MAP HERE
We are on the road a lot, so please call ahead before stopping by.
Please read our Terms of Service, Privacy Policy, Cookies Policy