Used Weller WRS 3000 self contained soldering station - ITEM#: 700006
QTY: 1 - MANUFACTURER: Weller
---
This is a used Weller WRS 3000 self-contained triple channel SMT rework station. It includes 2 wands (as shown in the photos).
Wand 1: Weller 5 27 115 99 - Hot Air Pencil HAP 1
Wand 2: Weller WTA 50 24V/50W - desoldering tweezers
Provides three simultaneous functions (Soldering, desoldering, hot air)
Built in pump provides air and vacuum
300 watts of total power over three independently controlled channels
Digital readout
Lockout key for set function parameters
Timer function for stand-by and hot air flow
Temperature set-back can be programmed from 5 to 60 minutes
Ionizing circuit assures that hot air is static free
Click photos to enlarge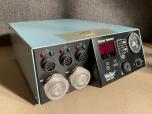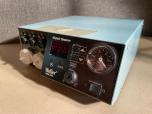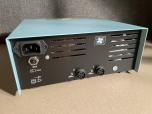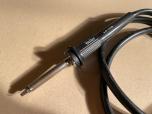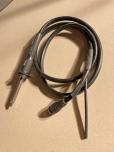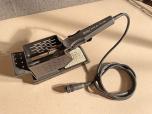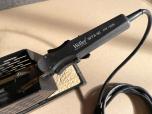 Click photo to close


PHONE:(303)530-7607
4903 Nome St
Denver, Colorado 80239
VIEW A GOOGLE MAP HERE
We are on the road a lot, so please call ahead before stopping by.
Please read our Terms of Service, Privacy Policy, Cookies Policy