Stackable guest chairs with black frame and maroon fabric - ITEM#: 175030
QTY: 22 - MANUFACTURER: Steelcase
---
We have 22 of these stackable guest chairs available - all in excellent condition. They can be stacked in groups of four as shown in the photos. We also have one matching desk chair:
https://nrsmart.com/productdetail.php?id=150076
These chairs are listed twice on our website, but they're the same chairs. They appear in the "stacking chairs" category, (Item #175030), and also in the "guest chairs" category (Item #140043).
Click photos to enlarge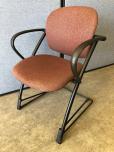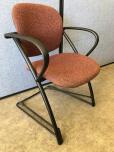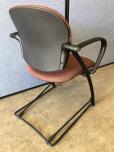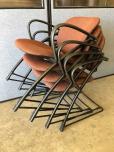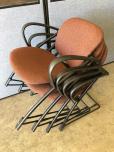 Click photo to close


NATIONWIDE: (800) 677-6920
LOCAL: (303)530-7607
NRSmart, 345 W 62nd Ave Ste D
Denver, Colorado 80216
VIEW GOOGLE MAP HERE
We are on the road a lot, so please call ahead before stopping by.
View our website sitemap here