SOLDAPULLT ZD500DX self contained desoldering station - ITEM#: 700005
QTY: 1 - MANUFACTURER: SOLDAPULLT
---
This SOLDAPULLT ZD500DX Self-Contained Deluxe Hot Tip Desoldering Station is in good condition. It came out of a working facility that closed one of their locations.
A high performing self-contained vacuum desoldering station ideal for heavy duty applications that require maximum heat transfer.
Powerful 70W high output PTC heating element makes heavy multi-layer boards easy to Desolder
Adjustable and ergonomic hand tool design provides comfortable working angles
Easy to maintain and calibrate with external calibration feature
ESD safe
Click photos to enlarge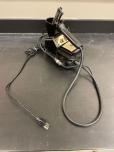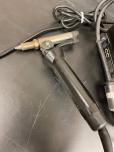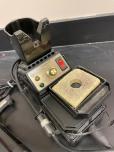 Click photo to close


PHONE:(303)530-7607
4903 Nome St
Denver, Colorado 80239
VIEW A GOOGLE MAP HERE
We are on the road a lot, so please call ahead before stopping by.
Please read our Terms of Service, Privacy Policy, Cookies Policy